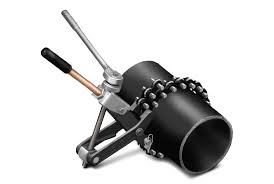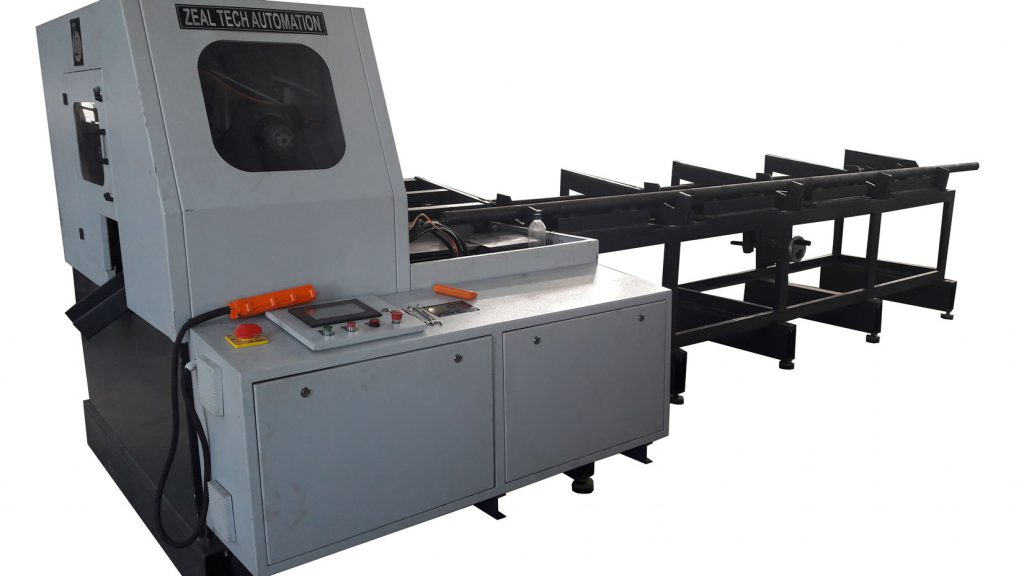 Many factors are concerned in selecting a particular technique or technology for pipe cutting machine. The fundamental factors that have an effect on the cut are the tube or pipe material, wall thickness, squareness of ends, end-conditioning requirements, and secondary system requirements. Other factors that play a role consist of manufacturing volume, reducing efficiency, overhead costs, and specific requirements of the tube or pipe material.
Techniques of pipe cutting machine:
1.Abrasive Cutting.
2.Band Saw Cutting.
3.Cold Sawing.
4.Lathe Cutting.
5.Shearing.

Advantages of Pipe Cutting Machine:
1.Pipe Cutting Machine used to cut pipes with variety of materials.
2.Long life Circular Saw Machine, it can be re-sharp many times.
3.Pipe Cutting Machine is easy to carry and firm.
4.It cut material very fast, burr-free and the cut opening is perpendicular to the axis of the tube.
5.High efficiency and high accuracy.
6.Pipe Cutting Machine is very suitable for field device or working in the workshop.

Why Zeal Tech Automation: 
We provide superb quality Pipe Cutting circular sawing machine. The high-speed circular sawing machine is manufactured for the purpose of overcoming productivity limitations in the cutting process. That is, it is utilized for cutting of pipes / Tune. High performance and precision are the salient features which make this machine highly demanded in the global market. Last but not the least, we provide easy accessibility and that too at the most economical prices.